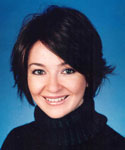 Lale Aran --- TEXT

Tankut Aran --- TEXT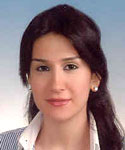 Pelin Kosalay --- TEXT

Yaren Turkoglu --- "I have been working as a tour guide for ten years. My interest in history led me to study art history and archaeology at the university. I completed my BA in Art History before I received my MD in Classical Archaeology from the University of Istanbul, specializing in the late antique city including its art forms, architecture and topography. Being born and raised in Istanbul, my passion for the city made me study the fabric of the city in detail and that's why I chose to investigate the urban topography of Istanbul in the ancient Greek- Roman and early Byzantine period as the aim of my master thesis. I have an enthusiasm for making the ancient world as accessible, interesting and inspirational as possible and bringing the historical and archaeological sites to life by focusing on the every aspect of daily life. My research interests focus on housing, cooking-eating, clothing and social relations in history. I believe studying and discovering is a never-ending process and I'm hoping to further my studies in history and archaeology."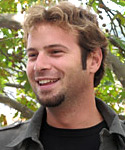 Taylan Tasbasi --- TEXT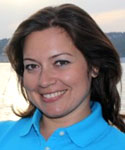 Mine Karahan --- TEXT

Mert Taner --- "I define myself as a surfer through different geographies, cultures, and lives.
Since 1994, I have been leading cultural, biblical, and adventure tours all around Turkey. Tour guiding is more than a profession, it is a life-style for me. I aim to bridge the cultures between Turkey and the North American society. I believe that being able to communicate with the local culture is the greatest contribution to our guests' travel experience. And as their friend, not just their group leader, taking them off the beaten track in Turkey is the greatest satisfaction for me. Following footsteps of Paul from Antioch to Ephesus, sailing on turquoise waters of the Aegean, hiking the backroads on the Lycian way, scuba diving in Bodrum, picking cotton in the Meandros Valley, talking about Homer's Illiad by the genuine-fake Trojan Horse in Troy are the regular highlights of my life."

Aysegul Unlu --- "I studied engineering, but I chose guiding as my profession as I have a passion for traveling. On my tours I enjoy being surrounded by people who are eager to explore. I love to share experiences with them and learn from them as well as teaching. I believe versatility enriches my life. I do enjoy citylife; going out with my friends, taking classes, going to concerts, dancing, art exhibitions... but there are times, I have the urge to leave the city behind. I love to go to mountains for hikes and camping. I like to practice yoga whenever I can. I love swimming, and snowboarding is growing on me lately. I like history, geography and languages. I love music and enjoy singing."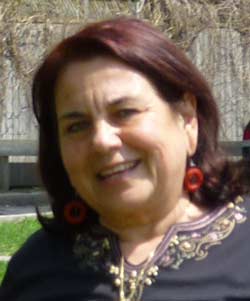 Nilufer Iris --- "I have been guiding groups, individuals, dignitaries from all over the world for over 25 years as a licensed tour guide. My tours have ranged from one day city tours to several weeks long. I have been doing biblical, archeological, cultural heritage tours. I have shown various cultures of Istanbul, incredible formations of Cappadocia, archeological wonders of Ephesus, Aphrodisias and Troy, wonderful colors of coastal Mediterranean, the sunset and sunrise over Mt. Ararat and Nemrut to thousands of guests. Since I am a historian, I have often told anecdotes from Homeros, Heredotus, Strabo, St. Paul and St. Nicholas. I have always taken pride in sharing the hospitality of Anatolians as they have invited us to their homes and schools. I have always felt very lucky and privileged to be doing what I love most in the world."

Gokalp Kasim --- "I studied Linguistics and Art History in Istanbul and in New York, and I have been working as a tour guide since 1997. Tour guiding was my first professional experience. Since then this profession has been my life-style. I consider myself "a tour guide by birth". I am a true Istanbulite by all means. I am aware of all events, exhibitions, and other gigs going on in the city. Besides my passion on human, cultures, history and antiquity also thriving CONTEMPORARY CULTURES to share my knowledge with my guests in most enjoyable ways. I am a traveller myself and visited over 30 countries and participated many organized tours as a tour member to improve my emphaty quality. I believe I have the best job in the world."

Secil Gundogdular --- "Born in Izmir, about an hour north of Ephesus, I eventually got involved in ancient history and archeology in mid 90s. I was still at the university, studying American Culture and Literature when the opportunity showed up to become a professional tour guide, and I of course immediately signed up for it. I found myself working as a tour guide that summer, which in years turned into my passion, and very soon my long term occupation. I have been guiding native English speakers, mostly North Americans since I first started. Traveling extensively through Turkey made me admire more and more the country I was born and raised in. That's why I still passionatey love being the voice of this soil and its people."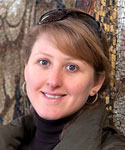 Deniz Ozbucak Turgut --- "I was born and raised in the Black Sea region, north Turkey. I came to Cappadocia in 2001 to study at the university to become a guide, and graduated in 2005. Since then, I have been guiding mainly in Cappadocia. I have studied for short terms in the States and Spain and I speak both English and Spanish. I love traveling and doing outdoor activities, such as trekking. I feel very lucky to have a profession that allows me to meet people from all around the world. I look forward to welcoming you in Cappadocia, heart of Turkey."